Partners towards smarter ground investigation
27.09.2023
Aluetaito
Aluetaito Oy and Geomachine have been collaborating for a decade. Over the years, the customer relationship has evolved into a genuine partnership, playing a significant role in the development of Geomachine's data-logging software, GMTracker.
"Founded in 2010, our company offers various infrastructure planning and investigation services, as well as field surveys and terrain measurements," begins Juha Porre, CEO of Aluetaito Oy. "Currently, we employ 13 top professionals in our field and primarily offer our services within approximately a 200-kilometre radius of our main office in Lapua."
In 2021, Aluetaito began investing in the development of its ground investigation operations. "At that time, we explored the offerings of different drilling equipment suppliers and chose to make our equipment acquisition from Geomachine. One reason for our choice was Geomachine's in-development data-logging software, GMTracker, which appeared to be a completely new tool in the field of ground investigation. Compared to other available data-logging software, Geomachine's solution focused specifically on drilling management, which was entirely novel. It very much felt like we were now developing something good that was worth being a part of from the very beginning."
Development hand in hand
Geomachine designs its products with a strong customer-centric approach and therefore invited Aluetaito to participate in the GMTracker development project. "Our role was to start testing Geomachine's data-logging software and help them develop a product that serves the needs of customers as well as possible."
Over a trial period, Aluetaito used GMTracker and GMCloud cloud service in their ongoing projects for two years. "We tried to make the most of them and report our observations to Geomachine in our weekly meetings."
In addition to user experiences, Aluetaito also made its own suggestions for the development of GMTracker. "We passed on a lot of information to Geomachine about how drilling progresses in practice on our sites. We also made proactive suggestions for improving the software, and these suggestions have been taken into account in product development. For example, we hoped the software would have the ability to share a project set-up in the cloud service with multiple drilling rigs simultaneously. This is an important feature because drilling needs to be carried out with multiple rigs simultaneously in larger projects."
The first version of the GMTracker data-logging software and the associated GMCloud cloud service have now been launched, but development work continues. "We will continue to provide feedback on the software's functionality, and we hope that it will also assist in GMTracker's future product development."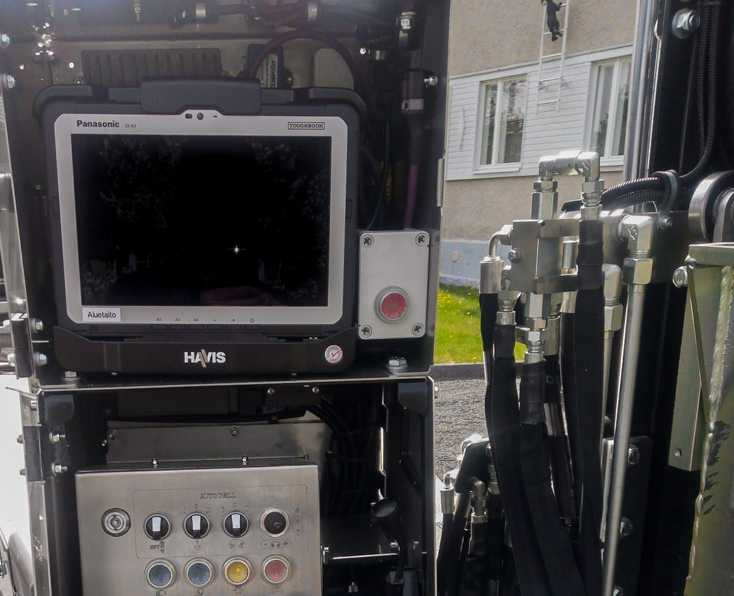 Overall, more profitable business
GMTracker software enables the world's first real-time data-logging, processing, visualisation, and transmission of ground investigation data on the same device. Data is stored in real-time in the GMCloud cloud service, making it immediately available to everyone who needs it. The data-logger operates reliably even in challenging weather conditions, and its user interface clarity, ease of use, and logic ensure the software's usability in the right work situations.
GMTracker is now installed in Aluetaito's GM50 and GM75 drilling rigs and in another manufacturer's rig as well. The company has noticed improvements in several areas of its operations since implementing the data-logging software.
"Because the processing of drilling results and data logging are now automated, we save a tremendous amount of time in our practical work. When drillers no longer need to manually transfer the day's investigation results from their notebooks into electronic format after work, the need for overtime has decreased. Such operational efficiency naturally has a positive impact on the profitability of our business."
GMTracker and GMCloud also play a significant role in project management. "Our project planners now have an easier time because they can share information about sites and tasks with multiple people simultaneously in the field where the work is done, eliminating the need to print maps and documents. All of this contributes to better project management."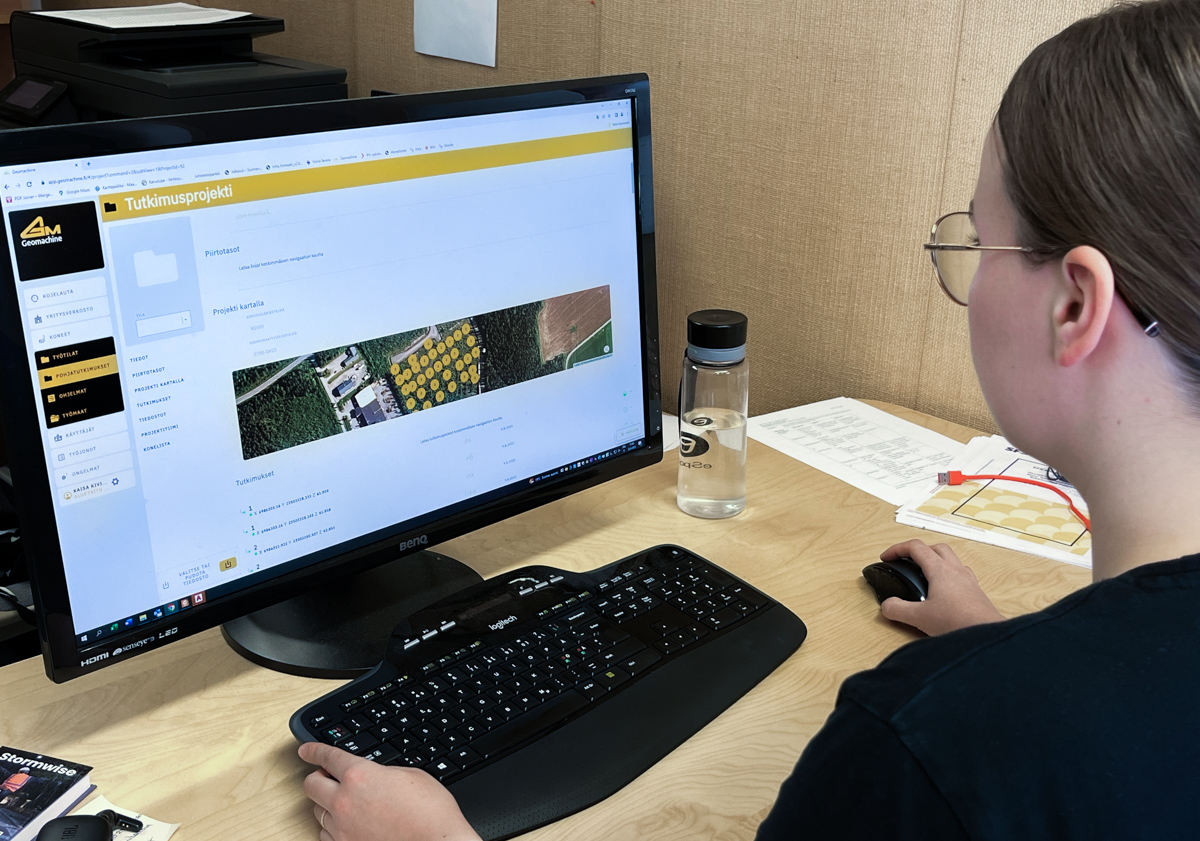 The benefits are also evident in fieldwork. "With the software, fieldworkers can navigate effortlessly to investigation points and see directly what tasks need to be performed at that point. In larger projects, the software conveniently displays all points and their task lists at once, without the need to check separate pieces of paper."
Most importantly, also Aluetaito's customers benefit from the use of GMTracker and GMCloud. "Our customers now have access to higher quality and error-free transfer files, even as they are generated daily in the field. This is a significant help when ground investigation data is needed on a tight schedule."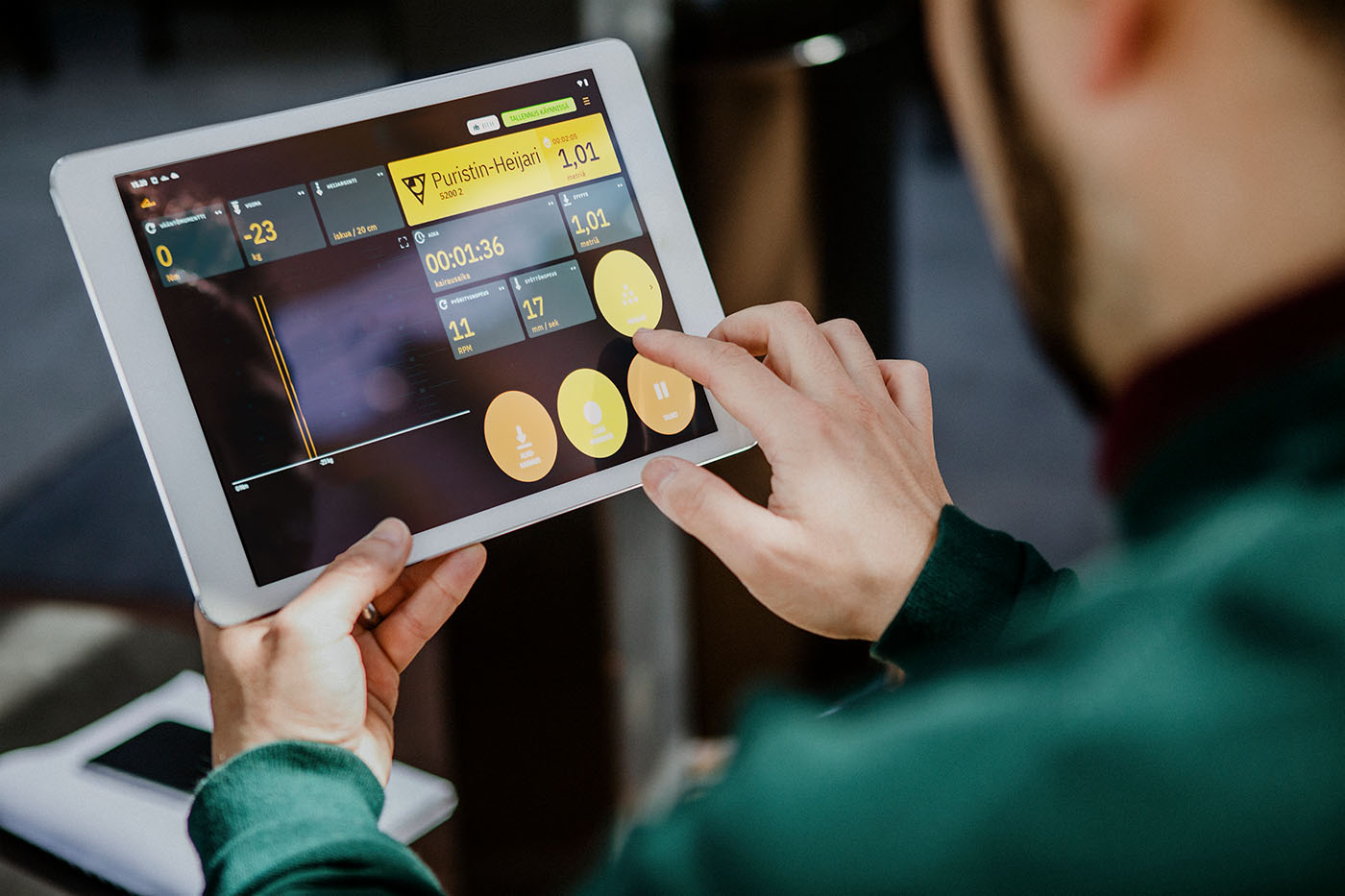 For those who value expertise and service
When Aluetaito initially chose a supplier for their drilling equipment, they carefully considered various options. "It seemed that Geomachine had things under control and that assistance was available if needed. We formed a reliable image of a company with which it would be good to work in the long run."
Based on his own experiences, Juha Porre can recommend Geomachine to companies in the ground investigation field that value expertise and customer service. "If the goal is to find a partner whose products are high-quality and up-to-date, with a high level of customer service, Geomachine is the right choice."
Read more about GMTracker here.