Besides geotechnical investigations, the competitive advantages of our drill rigs in ore prospecting include their versatility and off-road capability. The rigs perform flawlessly in varying and difficult soil and terrain conditions, even in snow and otherwise challenging weather conditions. The rigs have booms with a dual drill table, allowing quick and easy switching between the methods.
The rigs can be used for ore sampling from a rock surface and diamond coring in shallow rock surface layers a few hundred metres deep.
The GMTracker data-logger software informs the explorer of the soil and rock characteristics and automatically stores the coordinates and drilling data in the cloud service for later analysis. The cloud service also allows the necessary sampling points to be transferred directly to the drill rig, making it easy to navigate the machine to the desired site.
Take a closer look at our drill rig models on the Geotechnical Drill Rigs page. For more information on the booms, see the Investigation booms page.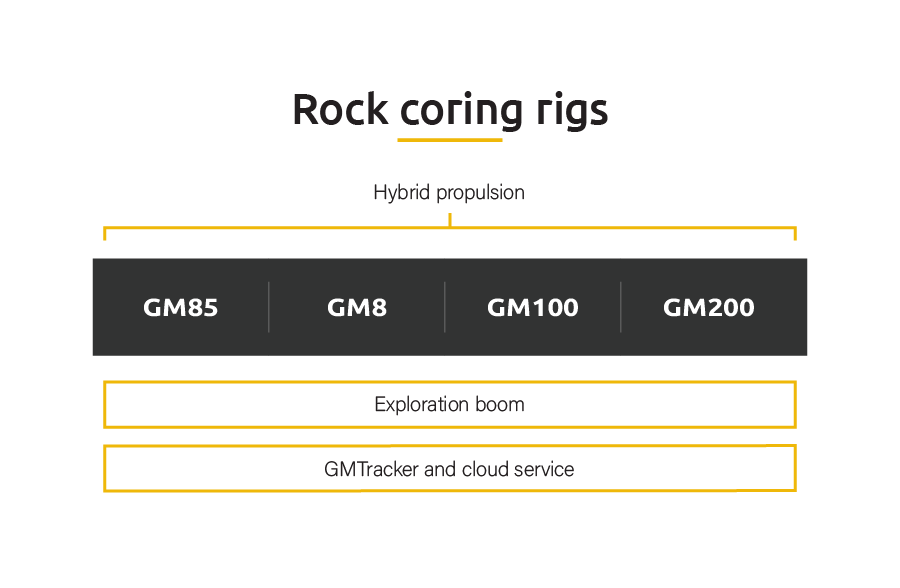 GM200GL brochure Watch video Geotechnical drill rigs Investigation booms