This is what we call brand loyalty!
28.11.2022
Kenneth Reiersen
Norwegian Kenneth Reiersen has had a long career in soil investigation. As a work partner, Kenneth has almost always had Geomachine and recently it became very close to him. Literally.
My career in geotechnical soil investigation started in 2008. After that, my employers have been Statens Vegvesen, Norconsult AS and right now Mesta AS," Kenneth Reiersen begins. "To date, I have gained 15 years of work experience in the field."
For most of his career, Kenneth has worked with Geomachine's geotechnical drilling rigs. So far, the drilling rig models GM85, GM100, GM200 and GM8 have become familiar to him. "I also have experience with other drilling rig brand, but Geomachine has become my absolute favorite over the years. I consider Geomachine's off-road capability to be the most important feature that makes my work more efficient. Thanks to the solid structure, stability and strength of the rigs, they are reliable in all kinds of conditions, even in very challenging ones. You can easily work with them, for example, in deep snow or on steep slopes."
According to Kenneth, Geomachine's drilling rigs and the company's operating methods also have other winning features. "One of the finest technical innovations that concretely enhances soil investigation procedure is the machine's double rod lock feature. Thanks to it, I don't have to use separate keys to open the bar joints, which improves work safety and simplifies and makes almost all investigation activities more efficient. It's also great that Geomachine does continuous product development and wants to hear my, the machine user's, opinions about what kind of development would make the machines even more superior in use."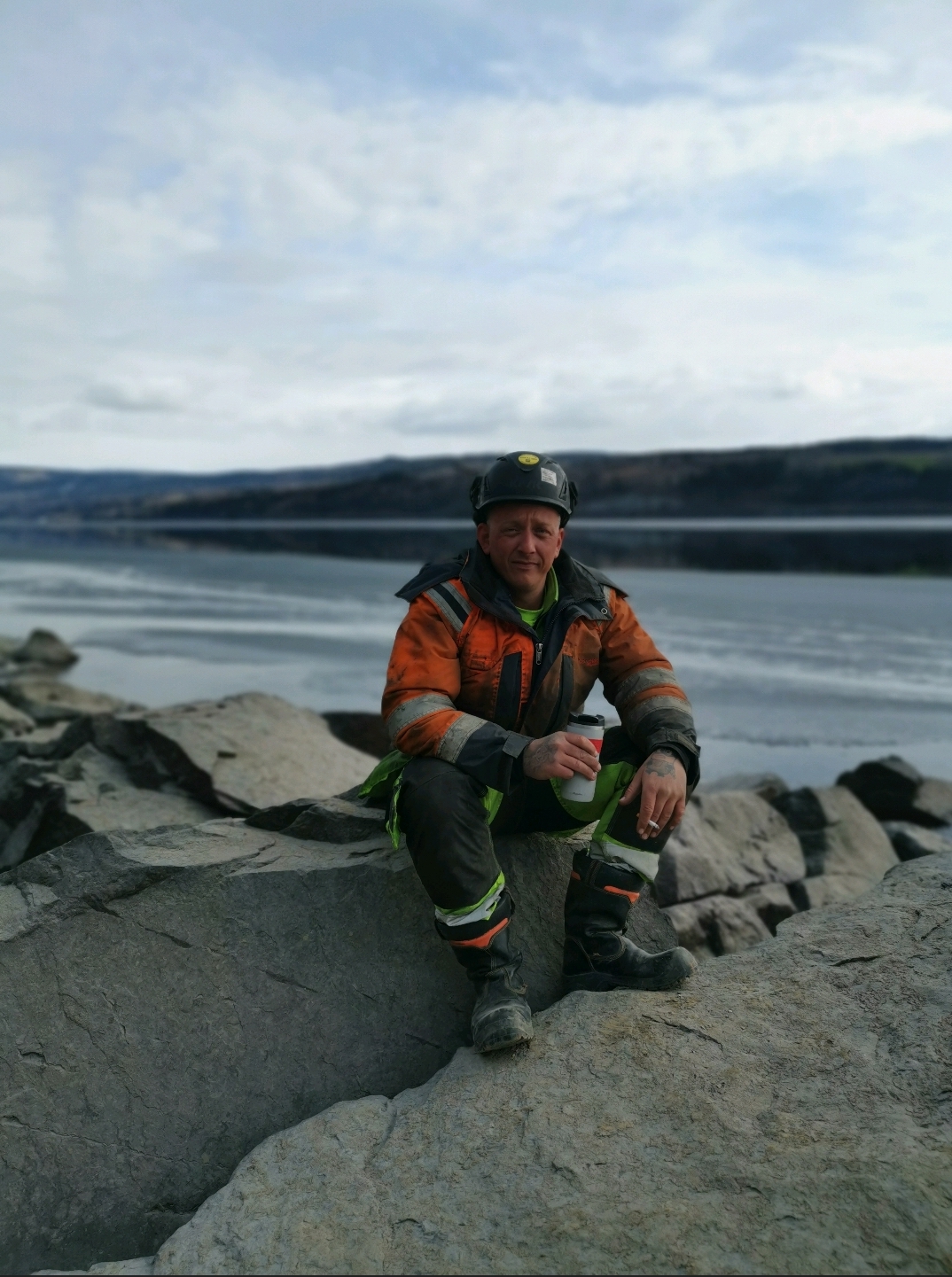 GM100 for use straight from the factory
In November 2022, Kenneth received a brand new GM100 drilling rig into use directly from Geomachine's Tuusula factory. Expectations set for the new machine are high. "I already have experience with the GM100 drilling rig, so I know what to expect. But this is the first time I get to use the machine brand new. I am sure that this new machine of mine will be of the same series as my previous Geomachines. That is, stable, reliable and extremely efficient".
Kenneth is particularly pleased that his new machine is a GM100 drilling rig. "According to my experience, the GM100 is the most perfect model for use when the same rig has to perform many different tasks."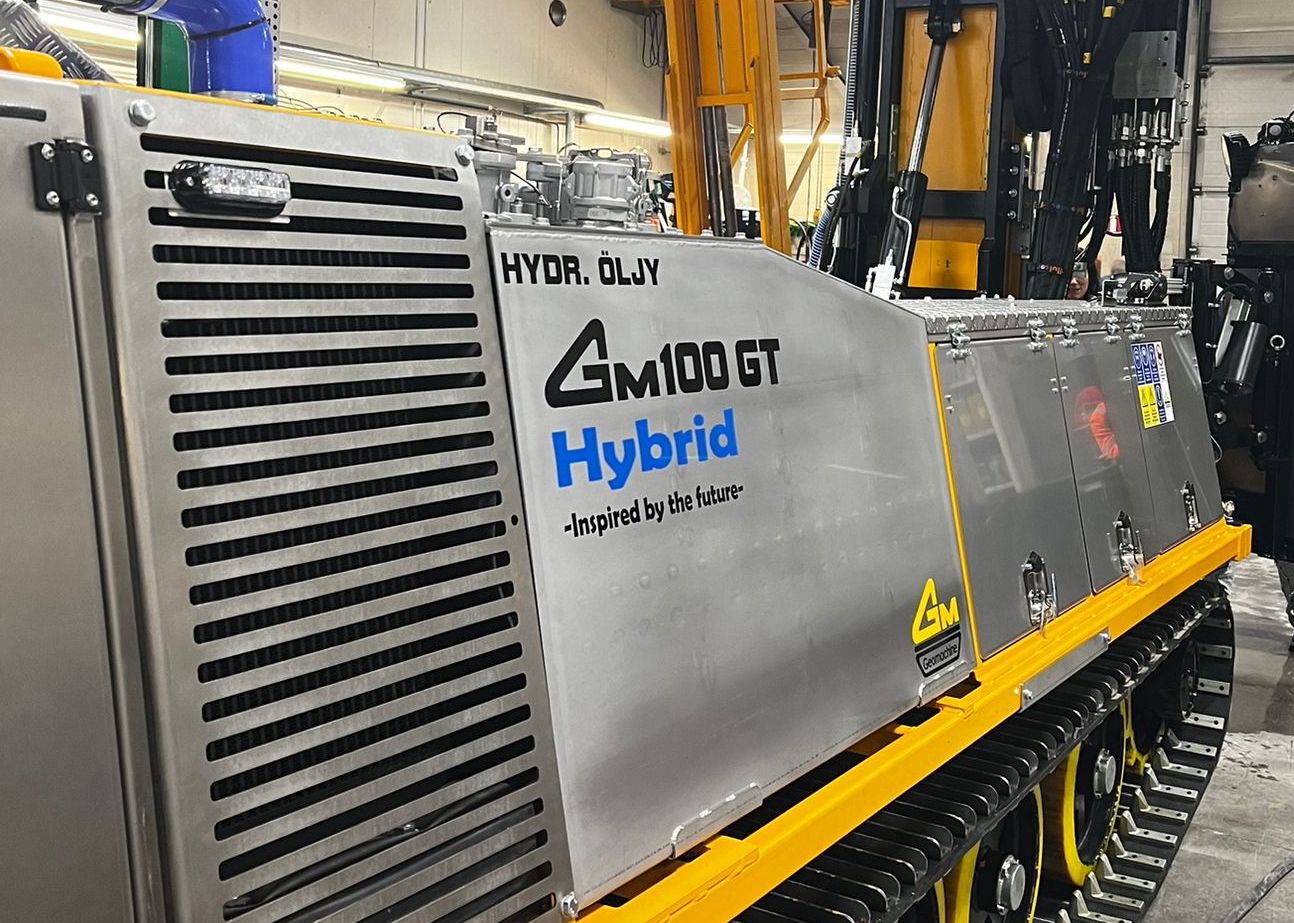 Sometimes support may also be needed after the machine has been driven from the factory to the work site. "Geomachine's Norwegian dealer and service partner PTO Teknikk AS is an invaluable help to me in all my questions related to the use of the machine. They are always ready to help and when maintenance or repair needs arise, they provide service very quickly. Best of all, they are not only my maintenance and service partner, but also constantly teach me new things about the machines."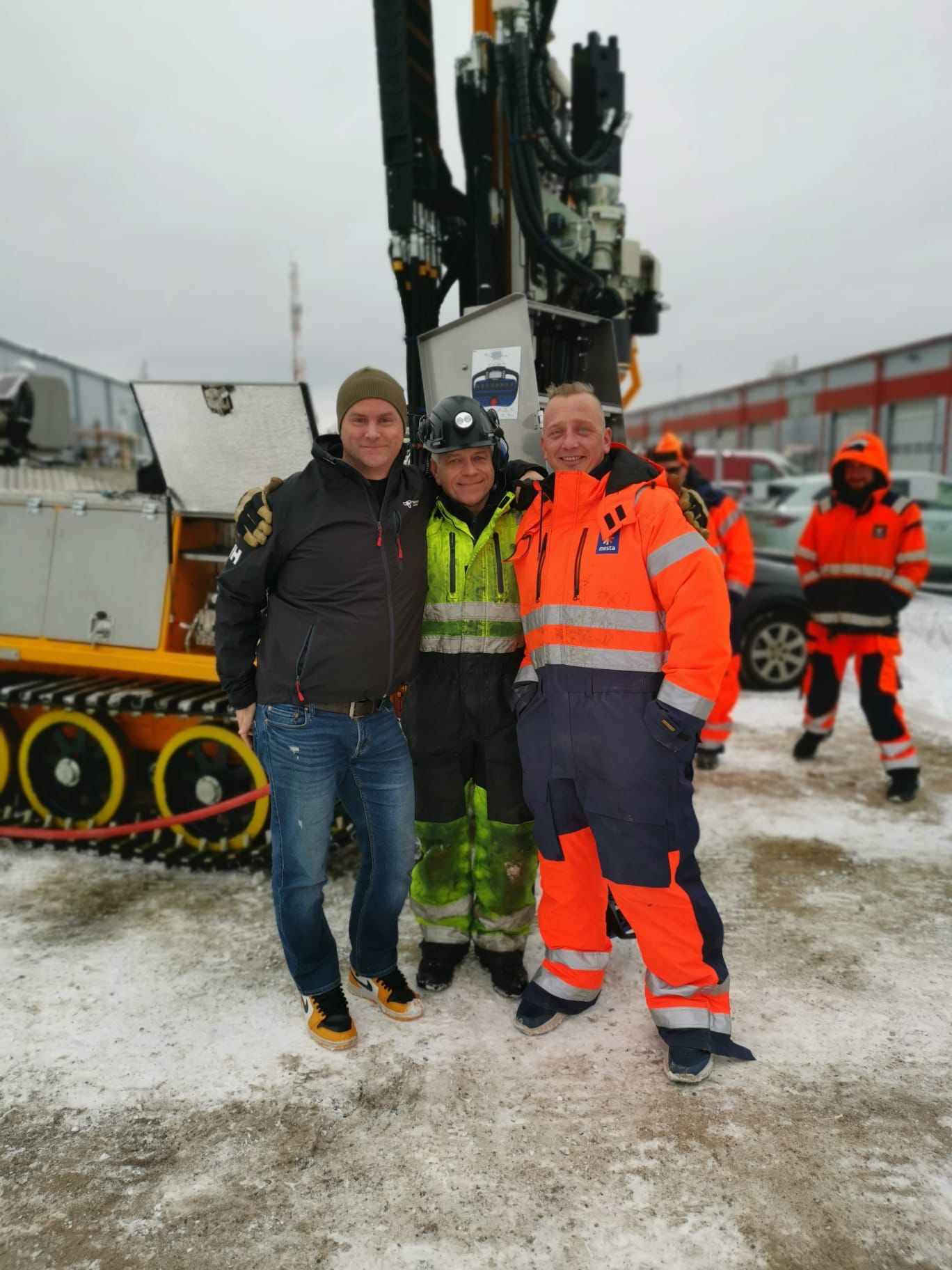 Markable brand loyalty
Geomachine has recently become very close to Kenneth, literally. "When my employer Mesta was considering the purchase of our next Geomachine, I decided to do something very special. I told my contact person at PTO Teknikk, Robin Jensen, that I would come to get a Geomachine-themed tattoo if the order came true. And so it turned out. Now I have the Geomachine logo and GM100 rig tattooed on my arm!".
So who does Kenneth think Geomachine is the best tool for? "In my opinion, Geomachine is the best option for a driller who wants to perform his work with the highest possible quality and cost-effectiveness. I can unreservedly give Geomachine five stars, but a small warning is in order here. These machines might make you really enjoy spending time at work, because thanks to them you might fall in love with your job in a whole new way!"